Complete
Omega-3 Means 3 Parts
Did you know that you are born with omega-3 and lose it by aging? That omega-3 is a complete source of EPA, DHA and DPA. So you should be supplementing with a complete omega-3 that has all three parts. DPA GOLD Omega-3 has all three parts.
Natural
Ethanol and Acetone Free
Fish in the ocean have between 5% and 30% omega-3. But most fish oils have between 40% and up to 99% omega-3. These artificial percentages happen by modifying fish oil with chemicals like ethanol and acetone. DPA GOLD Omega-3 is cleaned and purified but not chemically modified.
Canadian
From Coast to Coast with Pride
Our founder is proudly Canadian and so are we. That's why DPA GOLD Omega-3 is sustainably sourced, processed and packaged in Canada. You can find our facilities and partners across Canada.
Healthy
From Infancy to Old Age
Omega-3 fatty acids are essential to your health. Your body needs fatty acids to function. Clinical research also shows that omega-3 has many health benefits. Your eyes, brain, central nervous system and heart all benefit by taking omega-3.
Trusted
Backed by Science. Proven by People
We have made over 6 billion softgels and shipped to every continent except Antarctica. We have the most approvals and registrations and strictest quality and safety standards in the industry. So you can trust our quality and safety because we guarantee it.
Sustainable
Respectful Resource Management
For 500 years, generations of east coast communities have harvested harp seals. We respect the need for a humane, professional and sustainable seal harvest. Sealers have training, experience and licences. They harvest harp seals based on practices created by veterinarians.
The world's strictest quality and safety standards.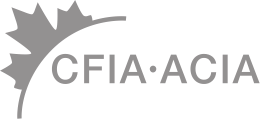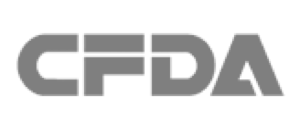 DPA Gold
Complete source of
omega-3
Natural and balanced level
Humane, professional
and sustainable

Pros

Strictest quality and safety standards
Largest distributor of harp seal oil
Most approvals and registrations
Flax Oil
Incomplete source of omega-3
No DPA, EPA and DHA
Unknown
enviromental impact

Cons

High and unnecessary omega-6
Easily Becomes Rancid
Fish Oil
Incomplete source of omega-3
No DPA unnatural amount of EPA and DHA
Unknown
enviromental impact

Cons

Altered with chemicals like ethanol and acetone
Krill Oil
Incomplete source of omega-3
No DPA
Unknown
enviromental impact

Cons